Welcome to the Parish of Tonge Moor, Bolton
: : St Augustine and St Aidan : :
Both our churches are Covid-secure and remain open for Public Worship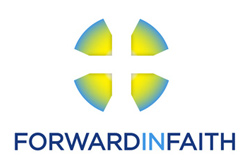 The

Parish of Tonge Moor is the Church of England in Tonge Moor, Tonge Park and Hall i'th' Wood. We seek to proclaim the Christian faith handed on by the Apostles and as received by the Church of England.
St Augustine's is in the Diocese of Manchester, and under the pastoral and sacramental care of the Bishop of Beverley, a suffragan of the Archbishop of York.
Being the Church of England means that we are here for everyone, especially for all who live within the parish, irrespective of race, colour or creed - not just for those who consider themselves members of the Church of England, nor just for those who come to church at the moment! If you live within the
parish boundary
-
this is your Parish Church
. Everyone is welcome to come along and see what we're about.
You can find us by going to the "
Find Us
" page.
We hope you enjoy visiting our Website: we also hope you might wish to visit either - or both - of our churches: you will receive a warm welcome.